Pro Links Sports CEO Hollis Cavner
The chief executive officer of Pro Links Sports (PLS) since 1992, Hollis Cavner leads the firm in managing a variety of PGA tournaments and corporate golf events. Based in Jupiter Florida , PLS has overseen all operations aspects of events such as the 3M Open and the Wells Fargo Championship the Valspar Championship and multiple PGA TOUR Champions events over the years including , the Houston's Insperity Championship and Sanford Health Championship and the Timbertech Championship in Boca Raton FL.. Under Hollis Cavner's leadership, PLS has also handled logistics for various US Senior Open golf tournaments.
In addition to his role with PLS, Mr. Cavner is the founder and chief executive officer of The Royal Club in Lake Elmo, Minnesota. Along with a public golf course designed by Arnold Palmer and Annika Sorenstam, the facility features luxury amenities and 292 residential lots set in scenic woodlands. In 2021, The Royal Club received a gold medal as Minnesota's Best Golf Course.
Mr. Cavner gives back to the community by supporting Allina Health and the United Hospital Foundation, which raises funds to facilitate outstanding patient care and is a National Trustee of the FIRST TEE organization which helps Kids of all ages become great young adults through golf.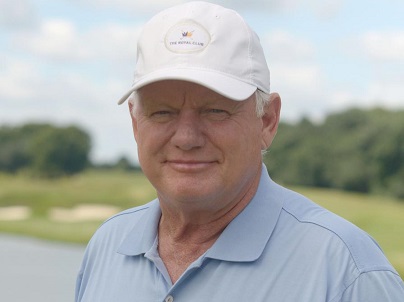 Hollis Cavner
Jupiter, FL US